Happy Holidays to all my wonderful readers!
Dear Amazing and Generous Readers,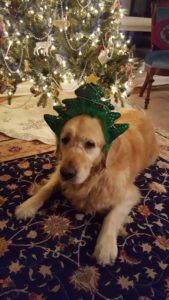 Brodie and I wish you a holiday season that is filled with the warmth of family, friends, and critters. I'm so honored and happy to know that you love reading my books as much as I love writing them. You close the circle for me, which makes the time you spend with me and my characters the greatest gift I receive as a writer. In this season of giving, I want you to know how much you mean to me.
Brodie agrees.
Hoping your hearts are full to overflowing for the holidays!
Warmest regards,