The VIP Doubles Down is available now!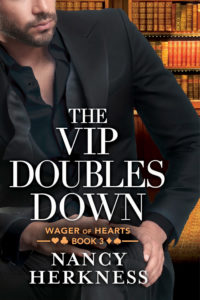 At long last, Gavin Miller, the third lonely billionaire in the Wager of Hearts series, gets his happily-ever-after in THE VIP DOUBLES DOWN. He's got writer's block and it's causing him pain, both emotional and physical. His literary agent hires physical therapist Allie Nichols (from my home state of West Virginia) to work out the knots and kinks in his neck and shoulders. Turns out she finds a way to heal his inner pain as well. Gavin is snarky and Allie is sassy, so the sparks fly between them. This is a book of my heart so I hope you enjoy reading it as much as I enjoyed writing it.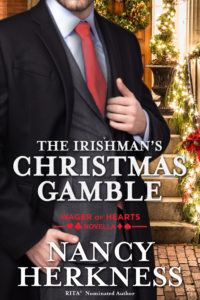 If you'd like a free copy of The Irishman's Christmas Gamble on your Kindle, just sign up for my New Book Alert. Make sure to confirm your subscription when Vertical Response sends you the follow-up email. Then you'll receive my welcome email with the link to the free download. It's my way of saying thank you for sharing your email address with me.
Wishing you wonderful reading!
Warmest regards,